Last week, I was asked again by Wishtrend if I would like to test their latest product. I've used it for a week and finally, here is my By Wishtrend Teca 1% Barrier Cream review. But first, I would like to talk about the cycle my skin go through every month. It starts with a week before my period where I get a new pimple or two or three. I'll put acne treatment on it to heal it in 2 to 4 days. When it's ready to pop (head appeared), I put a pimple patch so all the gunk will be sucked out the next morning. After that, the pimple will heal soon but a dark circle, a scar, will be left. So next I'll use a vitamin C serum to erased the scar in 2-4 weeks. And then another month will arrive and I'll go through all of these again in another spot on my face while the dark spot that the previous acne left is still on my face.
Does that cycle sound familiar to you? Do you also go through it? A hormonal pimple is normal to us most ladies. Honestly, I find it easier to cure a single pimple than deal with the scar it leaves behind. But what if we can cure our hormonal pimple without leaving a scar?
MY THOUGHTS
By Wishtrend Teca 1% Barrier Cream is a non-drying spot treatment. It really prevented my acne from leaving a dark spot.
PROS
Lightweight
Non-sticky
Non-oily
Heals acne without leaving a dark spot.
CONS
Not soothing enough.
It does not lessen the redness on the face.
What is it?
By Wishtrend Teca 1% Barrier Cream is a spot treatment that will help to shorten the recovery period after popping a pimple. It claims to create a protective layer to keep moisture and active ingredients within the skin while strengthening, calming, and improving the skin's overall health. It contains Centella Asiatica to help regenerate the skin. It helps restore damaged and weakened skin barrier.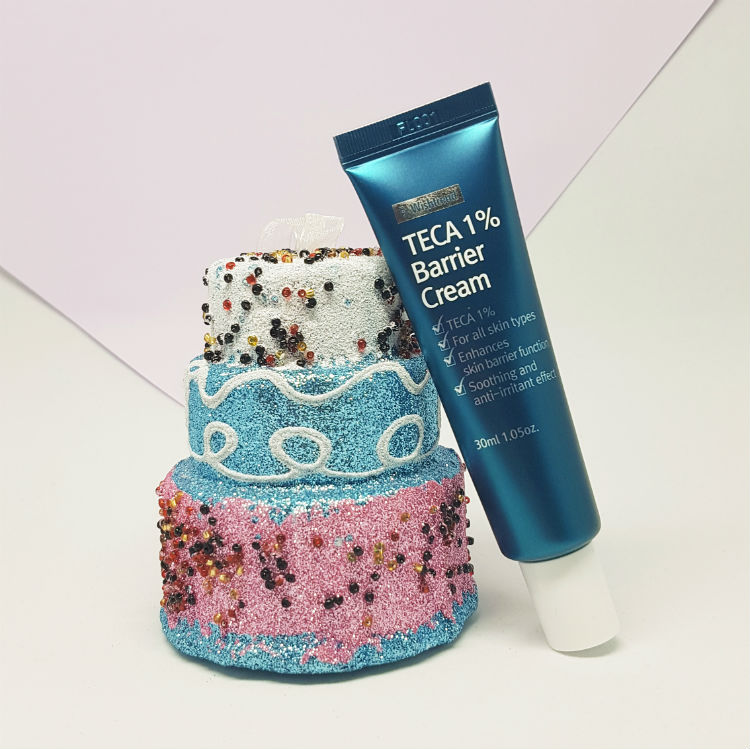 Key Ingredients
Centella Asiatica Extract (Asiaticoside, Asiatic acid, madecassic acid): enhances collagen 1 synthesis (improvement in skin density), helps to calm skin damage by UV rays, strengthens the skin barrier, etc.
Allantoin: Improves dry, rough skin. High in moisture. Soothes irritated skin.
Ingredients: Water, Dipropylene Glycol, Glyceryl Stearate SE, Cetearyl Alcohol, Dimethicone, PEG-40 Hydrogenated Castor Oil, Cyclopentasiloxane, Ethyl Hexanediol, Cyclohexasiloxane, Asiaticoside, Madecassic Acid, Asiatic Acid, Tromethamine, Carbomer, Xanthan Gum, Glyceryl Caprylate, Allantoin, Disodium EDTA.
PERFORMANCE
APPLICATION: At the last step of your skincare routine, apply an adequate amount to problematic areas. This works best for post acne and dry patches.
SCENT: This is scentless.
PACKAGING: It is packaged in a glossy box and tube. I love the tube is small enough to fit in any pouch so I could bring it anywhere.
FORMULA: The consistency of the cream is more like a gel, to be honest, and it absorbs quickly into your skin.
RESULT: I have been using By Wishtrend Teca 1% Barrier Cream. When it arrived, I had 3 pimples so when their head already appeared, I sucked out all the puss inside it using CosRx Acne Pimple Master Patch and the next morning after cleansing my face, I apply a thin layer of the Teca 1% Barrier Cream.
It does not sting, unlike some acne spot treatments. It is effectively lightweight, non-oily, and non-sticky which is rare for a moisturizing acne treatment that prevents dry patches. Trust me, I have other two acne treatments and one stings while the other is sticky. And what I like the most is that it really prevented my acne from leaving a dark spot! I wished Wishtrend invented this sooner. This will really cut down my use of peeling treatments. And it also works best with Vitamin C serums.
Will I buy it again? Absolutely yes, I actually keep this in my everyday bag since you can apply this three times a day. If stretch marks have Bio-Oil, acne now has Teca 1% Barrier Cream.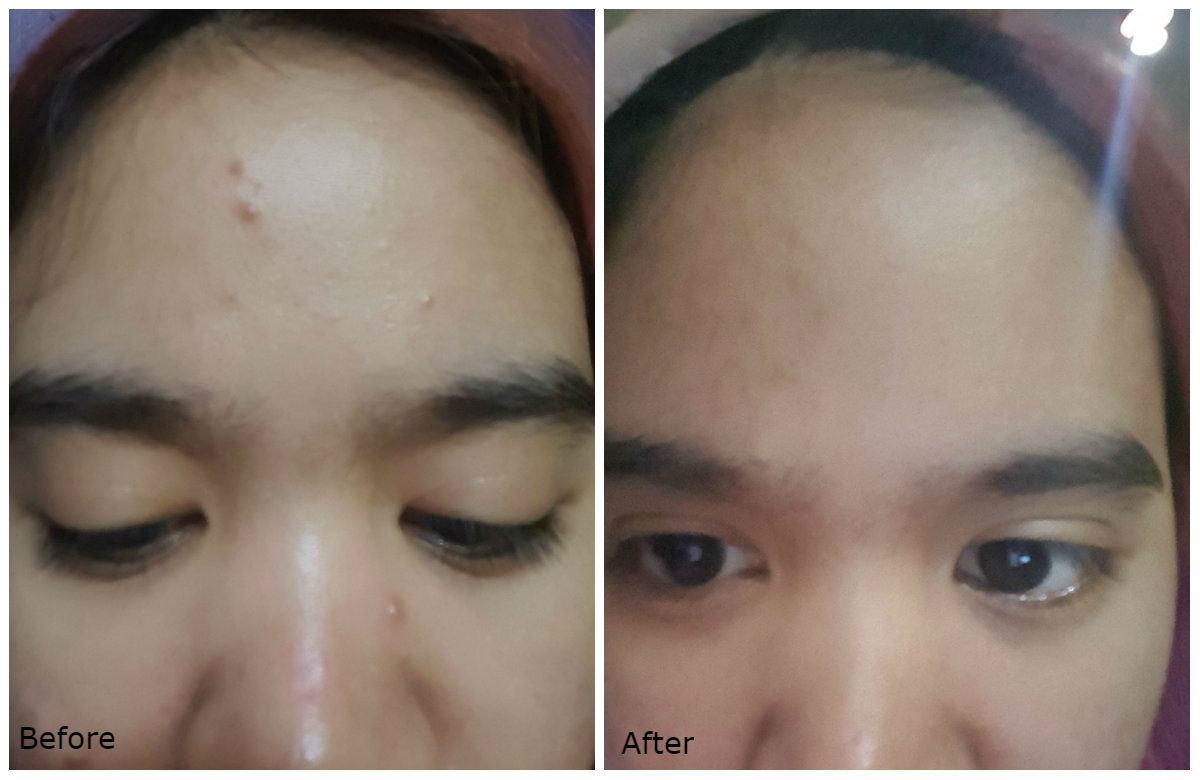 WHERE TO BUY?
STORE
PRICE
DETAILS
Wishtrend
$22
They offer free shipping worldwide on a certain amount
of orders and give freebies. Check the StyleVanity Deals
page for discount coupons
Kbeauty Cafe
Php1480
Use the code itsmariaalyssa to get
Php100 off for first-time buyers with
minimum orders worth Php1000
Shopee
Php1480
Official Wish Beauty Shop
Lazada
Php1480
What do you think of By Wishtrend Teca 1% Barrier Cream review? Would you like to try it? Share your thoughts below! You can also request products you want me to try next.
**I received the product mentioned above for free in the hope that I would mention it on my blog. Regardless, I only recommend products or services I use personally and believe will be good for my readers. All thoughts and opinions are my own and not influenced by the brand or its affiliates.