Adult acne is one of my biggest enemies. I thought I've moved on from acne after my teenage years, but no! They just let me enjoy a few years of blemish-free skin and on my 23rd, I started breaking out again. Honestly, it made me feel insecure so I searched for ways to get rid of it from getting dermatologist chemical peel treatments to buying a bunch of beauty products until I stumbled upon this product. Keep reading my VMV Hypoallergenics Id Monolaurin Gel review to know if this product helped me with my acne.
What is it?
VMV Hypoallergenics Id Monolaurin Gel is a gentle anti-fungal gel that treats acne caused by excess sebum and sweat. It cools and clarifies oily, greasy, sweaty skin to prevent acne and sweat acne formation; disinfects skin with coconut-derived antibacterial monolaurin; also works as a mattifier on bare skin or with makeup. It's perfect for all-over acne and shine-control. This is designed for women, men, and even teenagers. And it can be used not only to your face but also to any parts of your body where you need an acne treatment.
INGREDIENTS: Alcohol, Aqua/Water/Eau, Glyceryl Laurate, Glycerin, Carbomer, Triethanolamine.
PERFORMANCE
APPLICATION: Squeeze a pea-sized amount of gel onto fingertips. Massage onto your face, chest, back, arms, thighs, and other sweaty or acne areas. For shine control, apply on bare skin before makeup. Reapply as needed throughout the day. This is the last step to my morning and bedtime skincare routine.
Take note that before using any product, test a tiny amount of it on the skin (they omit allergens, but you may be sensitive to an ingredient that is not an allergen). Introduce new products one at a time, with at least 3 days in between, to make sure you're not allergic.
SCENT: It has a strong smell of alcohol. It actually reminds me of Gilbey's Gin. And yes, it stings your nose.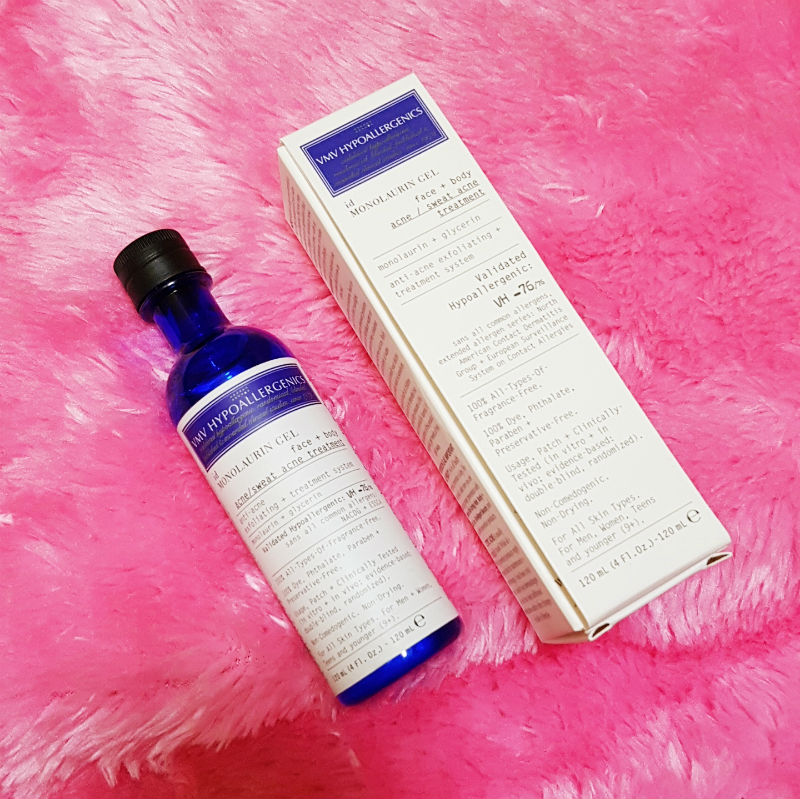 PACKAGING: It is packaged in an eco-friendly box that was assembled without a glue so you can easily recycle it. You'll be either surprise or confuse when opening the box because it feels like you're disassembling an origami. While the bottle is very fitting to its scent, it's like a bottle of those mini alcoholic drinks from your hotel's mini bar. Although I wish they made it into a pump bottle like the Benton Snail Bee High Content Essence because dispensing the product is kinda tricky. You can squeeze and shake the bottle like a ketchup, but you may end up getting too much product. But if you do it calmly and slowly, you get too little.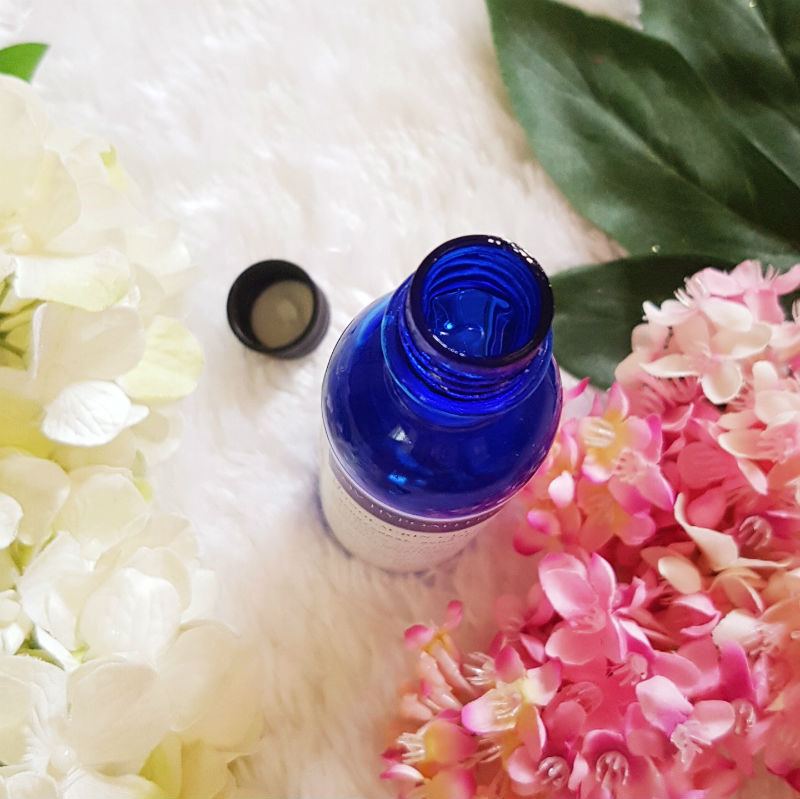 RESULTS: Despite promising to mattify your oily skin, the VMV Hypoallergenics Id Monolaurin Gel is a little sticky. It does not mattify nor control the oil on my face, in fact, my face looks oily when I tried to use this as a primer. But despite that, I will not deny how effective this product was for treating my acne. I use this as a spot treatment. When a new pimple pops out of my face, I just apply it on the area and the pimple will vanish in 2 to 3 days. Before purchasing this product, I have small bumps on my chin that annoys me. I started applying VMV Hypoallergenics Id Monolaurin Gel on them as well and now they're gone!
I like how effective this product from vanishing my acne but I do not recommend to use this every day. As mentioned above, this product smells like gin thus it has a high content of alcohol. It stings your nose and it so minty, it stings your skin too when you applied it on your active pimple. Actually, the sting became my indication if a pimple still has bacteria in it or if it's already dry. When it does not sting anymore, it means a pimple is gone and only a mark is left that a powerful serum could erase. But I still continue to use it as a spot treatment for a few more days just to make sure the acne is really gone.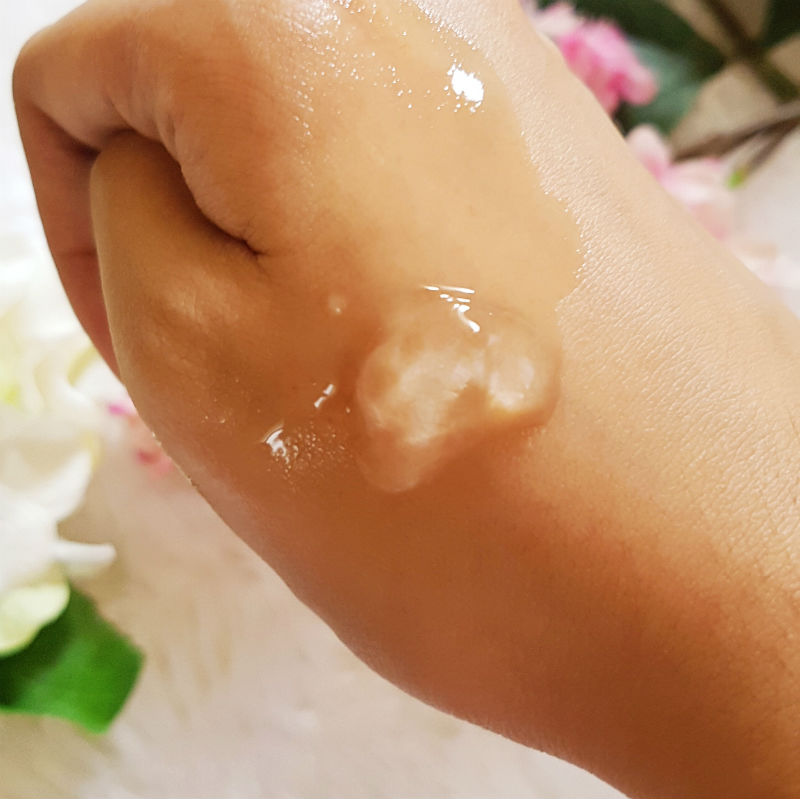 Verdict
PROS: It effectively kills the bacteria that causes acne and vanishes it for at least 2-3 days. It can be used not only on your face but also on other parts of your body that have acne like the back or neck. And it's Fragrance, Dye, Phthalate, Paraben + Preservative-Free! Lastly, it's Non-Comedogenic and Non-Drying.
CONS: It contains alcohol, it stings your nose and skin, and I wish it's a pump bottle so it'll be easier to dispense the product. It also does not really work effectively as an oil-control. It does not mattify your skin.
Will I buy it again? Yes, despite it's not an effective oil-control primer, it is effective as a spot treatment for your acne. My skin is improving now, but I know I'll still get acne now and then and I will definitely need this.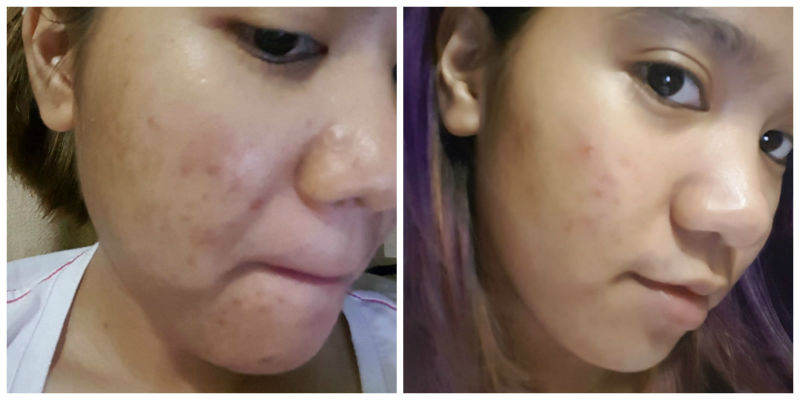 The photo above shows the status of my skin earlier this year, some dark spots have vanished after I used Klairs Freshly Juiced Vitamin Drop. But acnes are still lurking on my skin.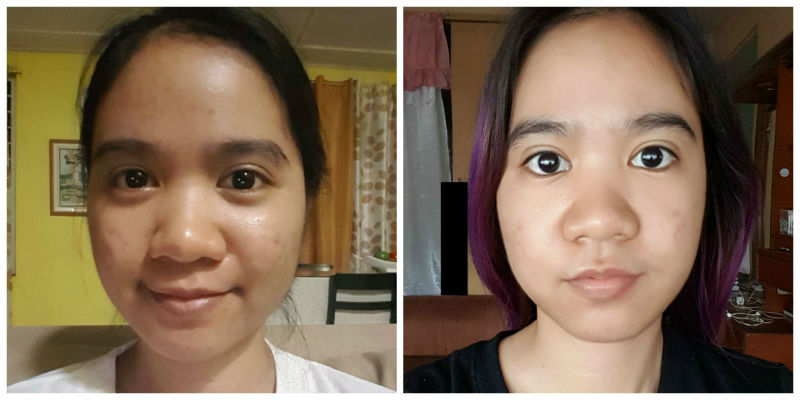 I recently had breakouts again, but with the combined help of Pixi Glow Tonic, It's Skin Power 10 Formula VB Effector, Klairs Midnight Blue Youth Activating Drop, and VMV Hypoallergenics Id Monolaurin Gel, my skin has improved A LOT.
Where to buy?
You can buy a 120mL bottle of VMV Hypoallergenics Id Monolaurin Gel in Zalora for Php875. But I bought mine from Beauty MNL for the same price of Php875. It is also available in Sephora Philippines but it's pricier, it cost Php1448 for the same 120mL bottle.
If you live in the US, you can buy the in VMV Hypoallergenics' official website for $15 in 50mL and $30 for 120mL.
If you live in Europe, you can buy VMV Hypoallergenics Id Monolaurin Gel in Niche Beauty for €41. But if you live in the US, you can also buy this product and their other line from Amazon.
What do you think of my VMV Hypoallergenics Id Monolaurin Gel review? Would you like to try this product? Share it below!
*This product may or may not help you. If the pimple persists, you may need to know the type of pimple you have or better, consult a doctor.