This Laneige Two Tone Lip Bar review is a long time coming. A bunch of people sent me messages in Instagram asking about this lipstick, you see, Laneige is a Korean beauty brand that has a cult following among female k-drama fans.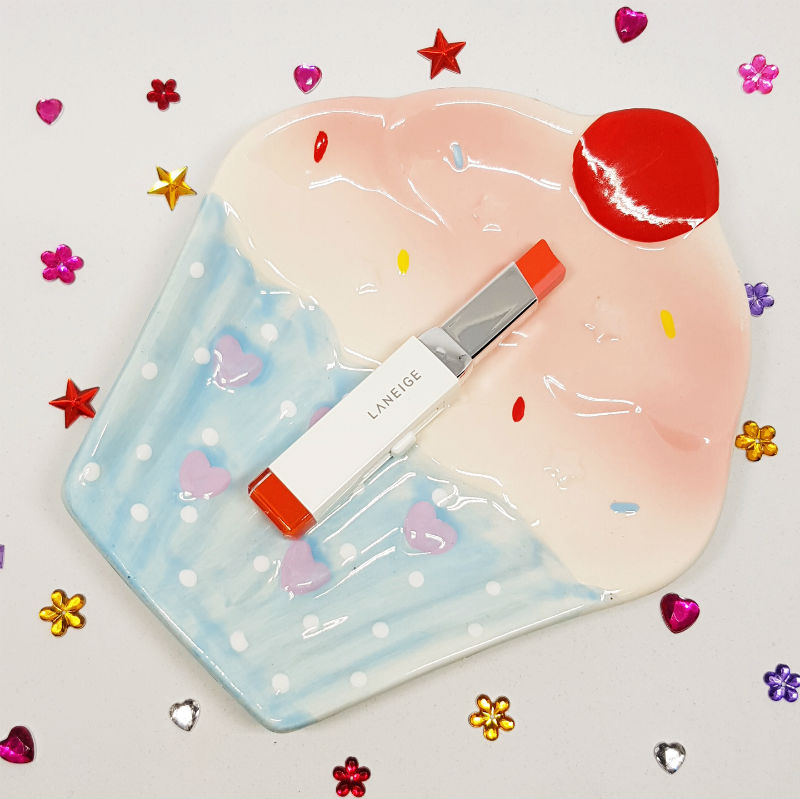 They've been popular internationally thanks to their Water Sleeping Mask that will make your skin look like you had an 8-hour sleep even if you didn't. But ever since Laneige had product placements in top-rated dramas namely Weightlifting Fairy Kim Bok Joo and Descendants of the Sun, where both lead actresses are their endorsers and both actually ended up dating (and the other one even marrying) their on-screen boyfriends in REAL LIFE, fans had been jokingly posting memes saying that Laneige will help you get an "oppa," a Korean term used by girls when speaking to guys. It is loosely used to flirt and show affection for an older guy. It may have started as a meme, but it seems like some girls are actually taking it seriously!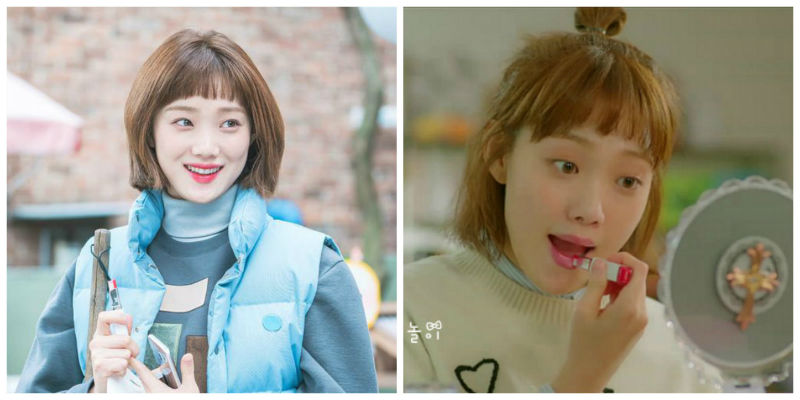 What is it?
Laneige Two Tone Lip Bar is a cult K-Beauty favorite for creating an effortless ombré lip, this fashionable high gloss and semi-matte formula combines two makeup artist-curated shades in one sleek tube. Available in eight fun, trendy color duos, it features a custom oblique cut that delivers a youthful, fuller-looking pout and a perfect gradation with every swipe. It contains no Parabens or Phthalates and Laneige does not test ingredients or products on animals.
Performance
APPLICATION: Gently push down the slider to reveal lipstick. Place the darker color on the inner lips and the lighter color on outer edges for instant gradient lips.
SCENT: It smells like candy, like a gummy bear.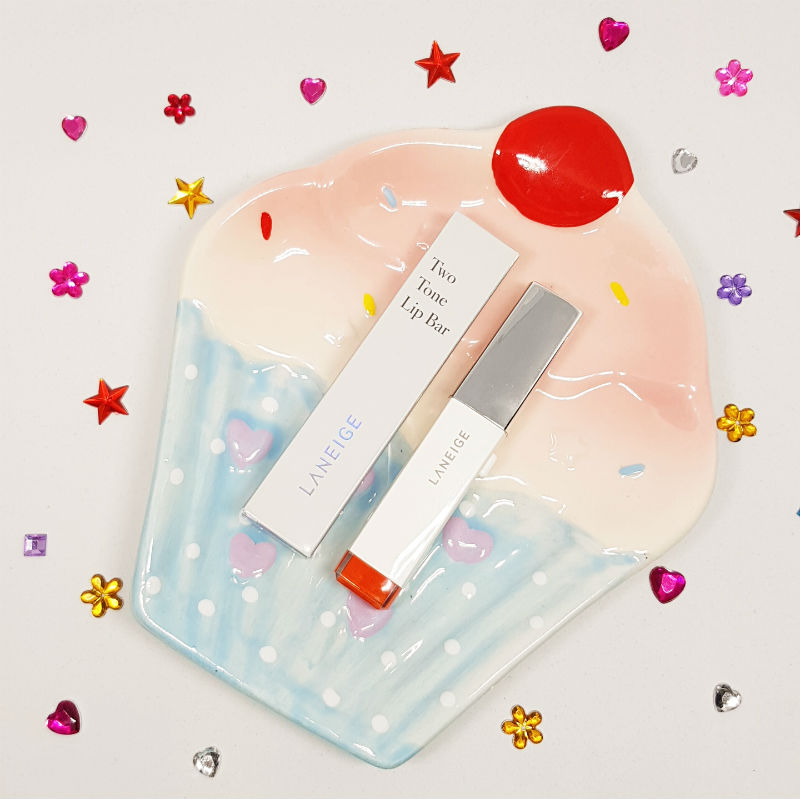 PACKAGING: Laneige Two Tone Lip Bar is packaged in a minimalist yet chic box with holographic fonts. While the actual lipstick has this unique split-bullet designed to help you create ombré lips and its white and chrome container is sleek where you could see the shade you will get if both shades are blended together. You also have to push down the slider on the side to push up the lipstick, which I find more convenient. It kinda feels like a spy lipstick from Totally Spies.
RESULTS: I'm fascinated with the ombré lips but I'm too lazy to create them since it will only last a few moment. So having a lipstick that will give you that cute ombré lips instantly is convenient.
The coverage of Laneige Two Tone Bar differs. I'm not sure about the other shades but this one I'm using is called "Pink Salmon" I noticed the darker shade is more opaque, but the lighter shade is a bit transparent so I have to apply another layer of it. It's glossy yet it's also semi-matte which I like. I only use matte lipstick because of they last longer. Lastly, if you drink carefully and don't eat something like an ice cream, hotdog, burger, you get my point? Laneige Two Tone Lip Bar will last up to 3 hours, trust me, I tested it. So if you're going to wear this on a date, I suggest ordering a salad or something you can eat with a fork. Eat it carefully and strategically to not ruin your ombré lips.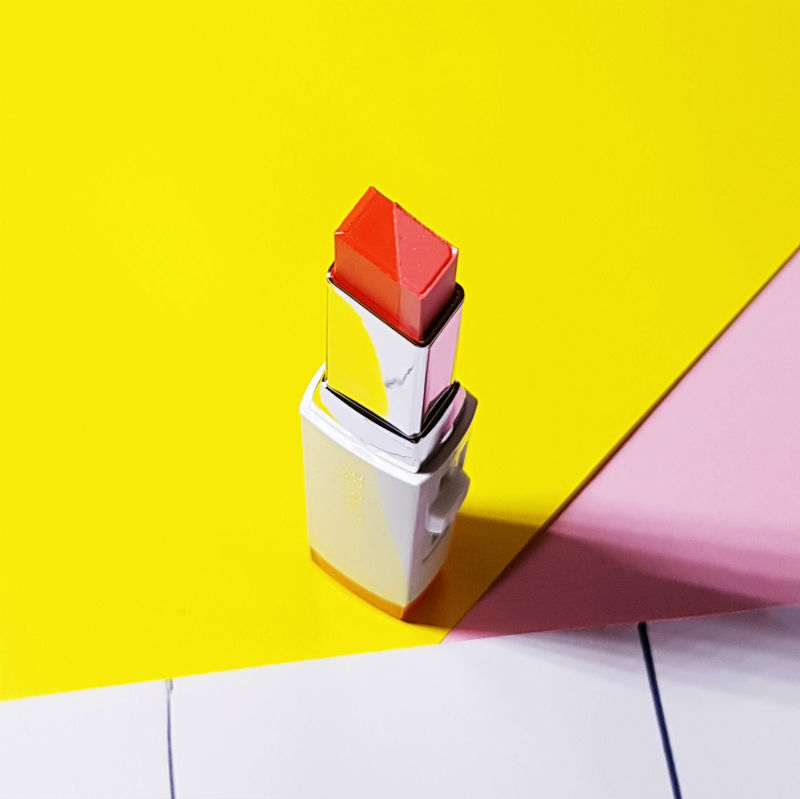 Verdict
PROS: Will instantly and easily give you ombre lips. It also moisturizes your lips, last up to 3 hours, and not tested on animals. They also have a nice range of shades, including brown/nude which most k-beauty brands don't offer.
CONS: You may need to layer some shades to see the full ombré effect. And it's also pricey. For only a few bucks you already have a liquid lipstick with a great quality that lasts almost the whole day.
Will I buy it again? I might since it's nice to take a rest from matte liquid lipsticks and it's so easy to use. So I may buy this again, especially if it is on sale.
Will it help you to get an oppa? I haven't tested this product on that area yet.
Where to buy?
You can buy Laneige Two Tone Lip Bar in StyleKorean for $22. They ship internationally and you can get free samples for every purchase. They also offer free shipping. In the Philippines, you need to order over $30 to get free shipping.
If you live in the US, you can also buy Laneige Two Tone Lip Bar at Sephora for $27 and in Yes Style for $21.
If you live in the Philippines, Indonesia, Vietnam, Malaysia, Thailand, and Singapore, you can buy this product in Althea Korea. It cost Php870 in the Philippines.
What do you think of the Laneige Two Tone Lip Bar review? Were you curious about this product because you like ombre lips or you want to get an oppa? Share it below!