Most of you have been waiting for this and it's finally here! I often get asked if ColourPop Ultra Matte Lip and Kylie Lip Kit do really have the same formula? Since a vlogger claimed that they actually use the same formula. To put an end to that "issue" and to answer the question which is better, here's my Kylie Lip Kit vs ColourPop Ultra Matte Lip post to help you.
But first, I assure you that I will not be biased to ColourPop despite my extreme criticism with Kylie Cosmetics. In fact, both of these brands are included on my Top 10 Best Liquid Lipstick post last week. And you might want to check it out if by the end of this post if you're not satisfied with neither these two brands.
What Are They?
Kylie Lip Kit as the name suggests is a kit which contains a liquid matte lipstick and a lip liner pencil. A combo to create the perfect pout according to their founder, Kylie Jenner, whom I'm sure does not need anymore introduction. While ColourPop Ultra Matte Lip is created by the indie brand, Colourpop, which has a cult following. They have very affordable makeup products with great professional quality, do I need to say more?
Both of these brands are manufactured by the same California-based cosmetic company called Spatz Lab. Which probably the reason why the rumor that they use the same formula started. And to be honest, it's not odd nor new. Most cosmetics brands especially those which are considered rivals are owned by the same company, like Estee Lauder also owns Bobbi Brown and MAC. Also, it's not really shocking that ColourPop Ultra Matte Lips and Kylie Lip Kits have common ingredients because they're both liquid lipsticks after all. I'll bet you that some of their ingredients could also be found on other liquid lipstick brands like Jeffree Star, Kat Von D, Anastasia Beverly Hills and more.
PERFORMANCE
APPLICATION: Both have thick liquid formulas with an opaque matte finish. But how they dry and last differs. ColourPop Ultra Matte Lip dries faster than Kylie Lip Kit, but the latter is a bit moisturized for a liquid lipstick.
If you look closely on both photos above, they also dry differently. ColourPop Ultra Matte Lips dries faster but they're really REALLY dry on the lips like you're rough dehydrated lips. Observed how cracked its finish look. While Kylie Lip Kit dries a little bit longer, but it's worth the wait since it has a smooth opaque matte finish.
SMELL: ColourPop has this generic chemical scent, but don't worry it does not sting and won't bother you. When applied it on your lips, the smell is gone. So I think it's safe to say, ColourPop Ultra Matte Lips are unscented. While Kylie Lip Kits has a nice scent. Some say it smells like candy or chocolate, but what I smell is actually Vanilla Extract, the one you use for baking.
PACKAGING: I'm not going to talk about their boxes since Kylie Lip Kit is the sure winner on there. Instead, I'm going to talk about the bottles. Both have glass-like bottles with foam wands to help you apply the liquid lipsticks. Honestly, they both look chic for me. The ColourPop is simply elegant with chrome features. While Kylie Lip Kit is creatively chic. (NOTE: I've written separate full reviews of these brands. They are linked below.)
RESULTS: I both smudge and soaked my arm in water to test the longevity of both brands. I started with Colourpop Ultra Matte Lips. On two swipes, the liquid lipsticks already smudged. Then after I soaked it in water, then dried it with a towel, and then I smudged it again, the colors were almost gone. Almost only a tint-like shade was left.
Left: After two swipes in the arm // Right: After soaking it in water, drying with a towel, and smudging it again.
While on Kylie Lip Kits, there was a little smudge when I swiped my arm twice. As I mentioned above, drying takes time for this brand so the thicker part of my swatch was smudged. But the amazing thing is, when I soaked it in water, towel dried it and then smudge it again. Not much has changed.
Left: After 2 swipes // Right: After soaking in water, towel dry and smudging it again.
So which is better, Kylie Lip Kit vs ColourPop Ultra Matte Lip?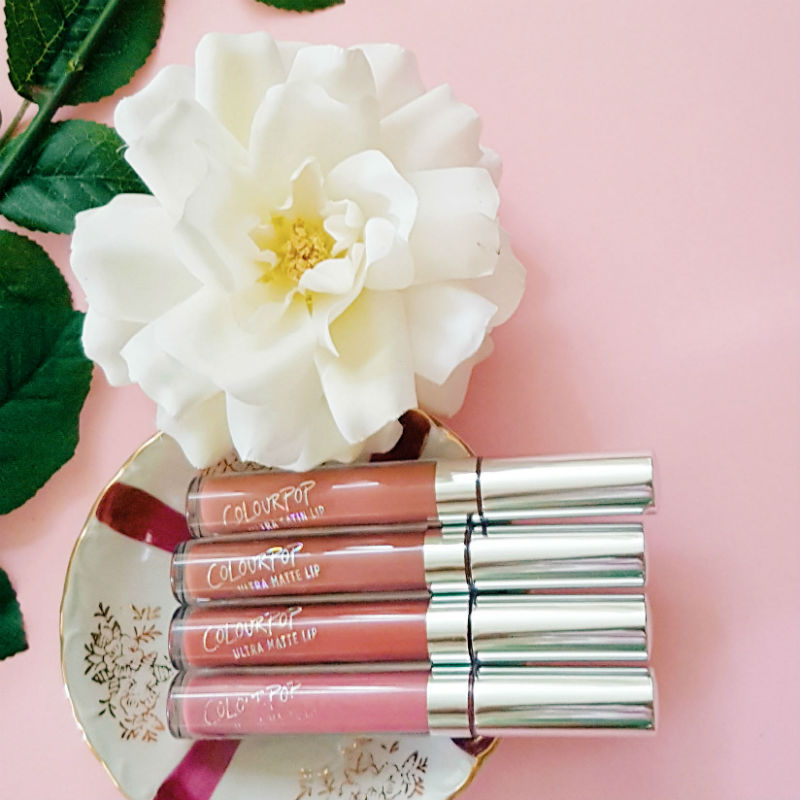 ColourPop Ultra Matte Lip
**UPDATE 01/25/2017: Colourpop now sells their own version of Lip Kit for $18.**
PROS: It's very affordable, for $18 you already have a lip kit which contains a liquid lipstick and a lip liner. It may not last long nor not as waterproof as Kylie Lip Kit but compared to other brands, ColourPop is really good. They're also highly pigmented and has a lot of shades available from nudes, pinks and bold colors like Violet and even Black.
CONS: Very drying on the lips, and not waterproof.
For more details, you can read my full ColourPop Ultra Matte Lip Review here.
Kylie Lip Kit
PROS: It comes with a lip liner (pictured below), long-lasting, smudge-proof, waterproof, and a bit moisturizing compared to most liquid lipsticks.
CONS: It's freakin' expensive! For $29 I could already buy at least 2 pairs of ColourPop Ultra Matte Lips and Lip Pencils. And also, Kylie's shades are limited. Mostly are nudes and browns.
For more details, you can read my full Kylie Lip Kit review here.
So which is better? When it comes to affordability that will still give you a good quality product and more choices of shades, ColourPop clearly wins. But when it comes to overall quality of the liquid lipstick, Kylie Lip Kit wins because they last really REALLY long and they're waterproof. And Kylie is definitely kiss-proof! Trust me, I know.
So in the end, I'm just laying the facts so you could choose which brand is the best for you.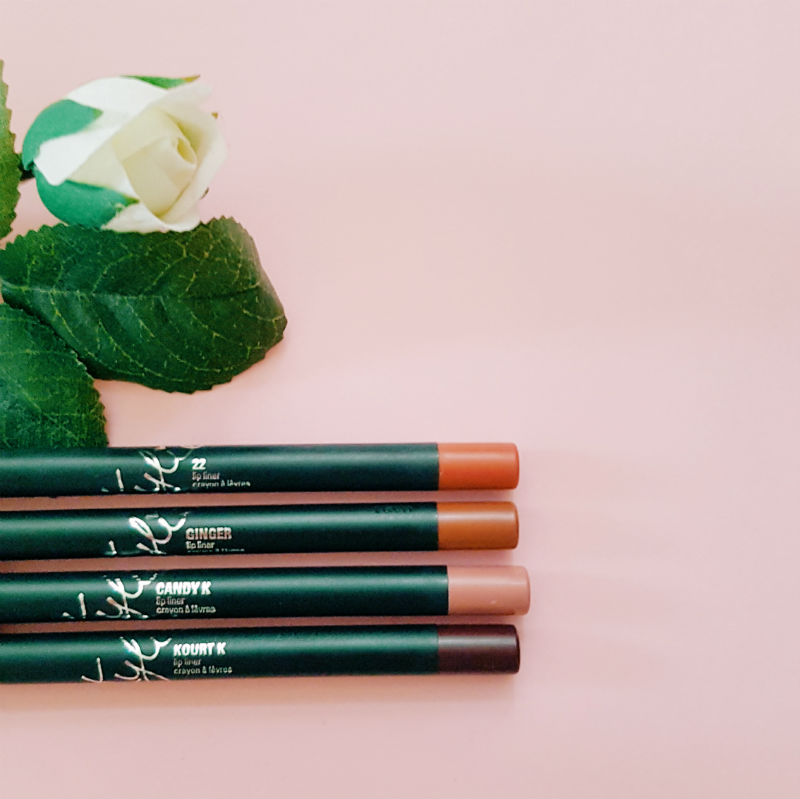 Where to Buy?
Both of these brands are sold exclusively online only on their respected sites ONLY unless they announce that they're having pop up shops somewhere online or offline. You can buy Colourpop Ultra Matte Lips for $6 and their Lip Kit for $18 in ColourPop.com. While you can Kylie Lip Kits for $29 on KylieCosmetics.com
If you live in the Philippines, you can buy Kylie Lip Kits on the sites listed here. While you can check these online local shops for ColourPop products.
Have you tried these liquid lipsticks? Which is better for you, Kylie Lip Kit vs ColourPop Ultra Matte Lip?