Online shopping is barely new in the Philippines, and I know some Filipinos are still wary of purchasing online because there are a lot of fake products especially makeups being sold through the internet. And then there's also the uncertainty if the seller is legit and won't scam you. So I'm saving you all the trouble of long Google research and accidentally buying fake makeups. Below is the list of trusted online beauty shops in Philippines that sells authentic makeup products. And no, they are not resellers from Facebook, Instagram or even those websites that get their stocks from resellers like Shopee. These are legitimate online beauty shops registered in DTI (or its counterpart if based abroad) and some of them have actual stores you could visit.
But First, How to Get Rebates When You Shop Online?
I feel less guilty when I shop because I use Shopback which you can download in your phone and browser. You'll not only get rebates, but you'll also get voucher codes in almost every shop in the Philippines like Lazada, Shopee, and also some stores abroad Sephora, Althea, and even Klook! You'll surely save some money.
List of Online Beauty Shops in the Philippines
1. Sephora Philippines – Just in case you still didn't know yet, Sephora is now available in the Philippines. Though only online and not a brick and mortar, and also limited brands are in it as of the moment. For payments, they accept credit cards, PayPal, and bank deposits through Dragon Pay. And you can also find beauty deals at Sephora Philippines. They also offer free shipping to the Philippines if you spend Php1500 and above. (UPDATE FEBRUARY 20, 2019: My problem with Sephora Philippines is they don't have a local office, they are handled by Sephora Singapore. So when you encounter a problem it takes them too long to help you or resolve it, and by long I'm talking about almost a month or more!)
2. Go Bloom & Glow – Recommended by some Redditors from BeautyTalkPh forum, this is where I got some Pyungkang Yul products. They sell Korean beauty products such as CosRx, PyunKang Yul, Klairs, Nature Republic, Son & Beauty and more. For payments, they accept Bank Transfer, PayPal, Credit Card, and Money Remittance. And don't forget to this coupon code MARIM60 to get ₱100 OFF on your entire order (minimum of ₱1000, single-use only). They're also in Shopee where they offer free shipping and Cash-On-Delivery.
3. GlamourBox – They are popular as a beauty subscription box, but GlamourBox is also an online beauty shop. They have brands that are not easy to find in the Philippines like Beauty Blender, Pixi, GlamGlow, and Ofra. For payments, they also accept credit cards, PayPal, and bank deposits. What I like about this shop is that they have loyalty rewards. Whenever you shop with them you can get points that you could use for the purchase.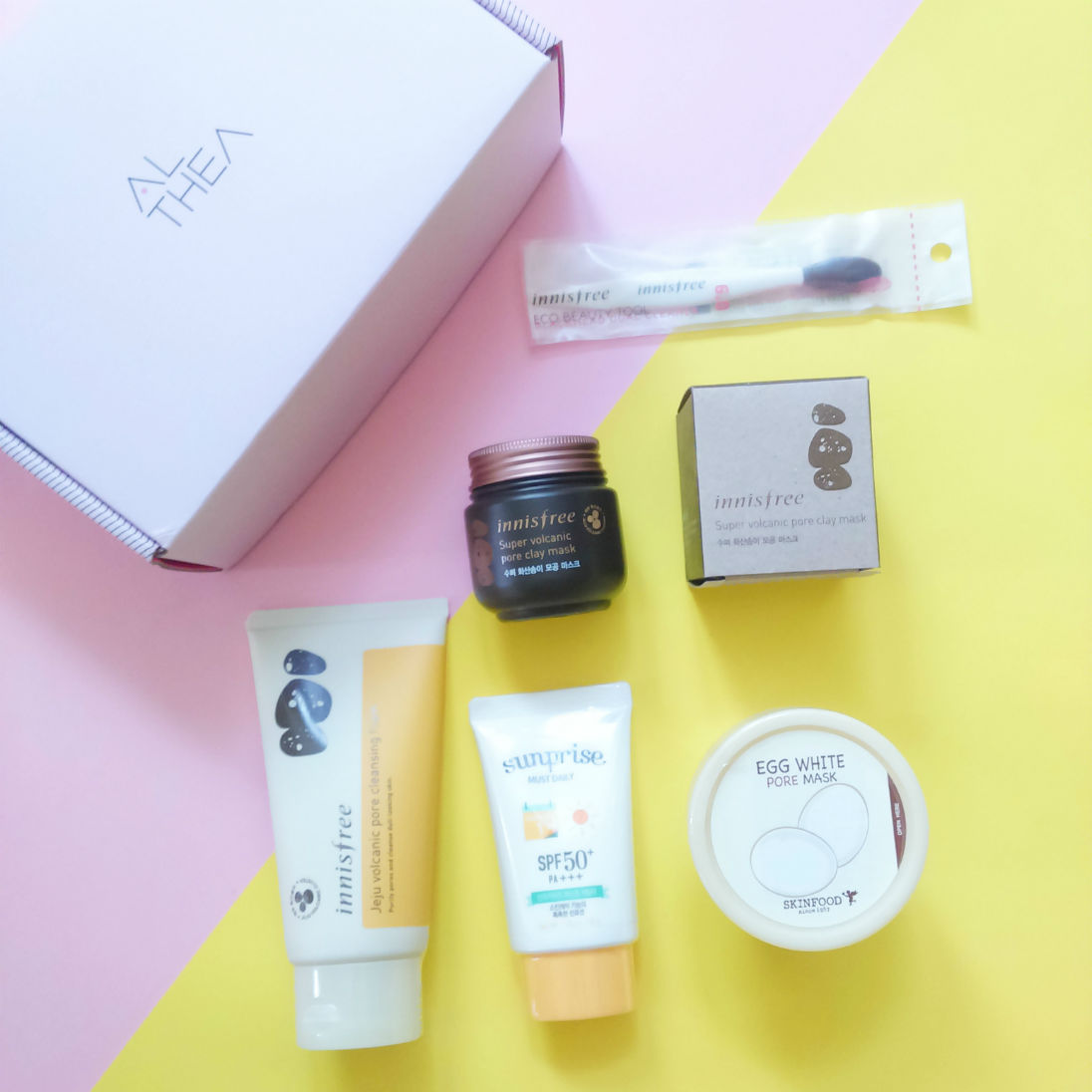 4. Althea Philippines – If you're looking for Korean beauty products, I highly recommend this shop. They offer the lowest possible prices and have a wide range of Korean brands. You can learn more about them in my post here. For payments, they accept credit cards, PayPal, COD, and bank deposits. You can also visit this page Althea coupon code Philippines to get discounts. Since the products are straight from South Korea, I get asked a lot if their orders will be held in the customs and if they have to pay pricey customs duty, the answer is NO and NO. For more details, read my Althea FAQ post here. Lastly, they offer free shipping to the Philippines if you spend Php999 and above.
5. StyleKorean – I've been hearing about this online shop since last year but I only tried them last June 2017, and I love their vast array of Korean beauty products! If there's a K-beauty product you couldn't find in BeautyMNL or Althea, there's a huge chance you'll find it here. This shop is based in Seoul, South Korea, and just like Althea and Sephora they also offer FREE SHIPPING to the Philippines if you spend Php1500 and up. No need to worry about customs duty as well because they have a local courier partner so your orders will be ship directly to your house without paying any customs tax. And as of April 16, 2018, they now accept DragonPay for customers in the Philippines! DragonPay accepts Bank Deposit and Cash Transfer. But you can still pay thru PayPal or Credit Card. (UPDATE 01/08/2018: StyeKorean just increased their minimum for free shipping to the Philippines from $30 which is around Php1500 to $50 which is around Php2500. I don't know why, but I already asked them but no reply yet. I just hope other online shops won't follow.)
6. MUP Store – This shop has better stocks than Sephora Philippines, there I said it! I only learned about this shop from a friend who owns a photography studio and does makeup services. What I like about this shop is that they sell hard to find beauty products especially those that are sold abroad like Pat McGrath, Jour Lip Cream, Jeffree Star, Kylie Cosmetics, and more. They're also the official reseller of "The Ordinary" a new brand that has so much hype recently because of the insane 6500+ people on their waiting list.
7. Beauty MNL – This one is like the Net-A-Porter of Manila but focuses on beauty. They're not only an online beauty shop but also a webzine that publishes articles from beauty roundups, tips, and interviews with local celebrities. All beauty products they feature are available in their shop, and their products range from western to Asian brands. For payments, they accept credit cards, PayPal, and bank deposits. This is my favorite Manila-based online shop because they often have promos such as Php1 nationwide shipping, and they also make those hard to get Western brands (i.e. Glossier & GlamGlow) accessible for Filipino beauty junkies.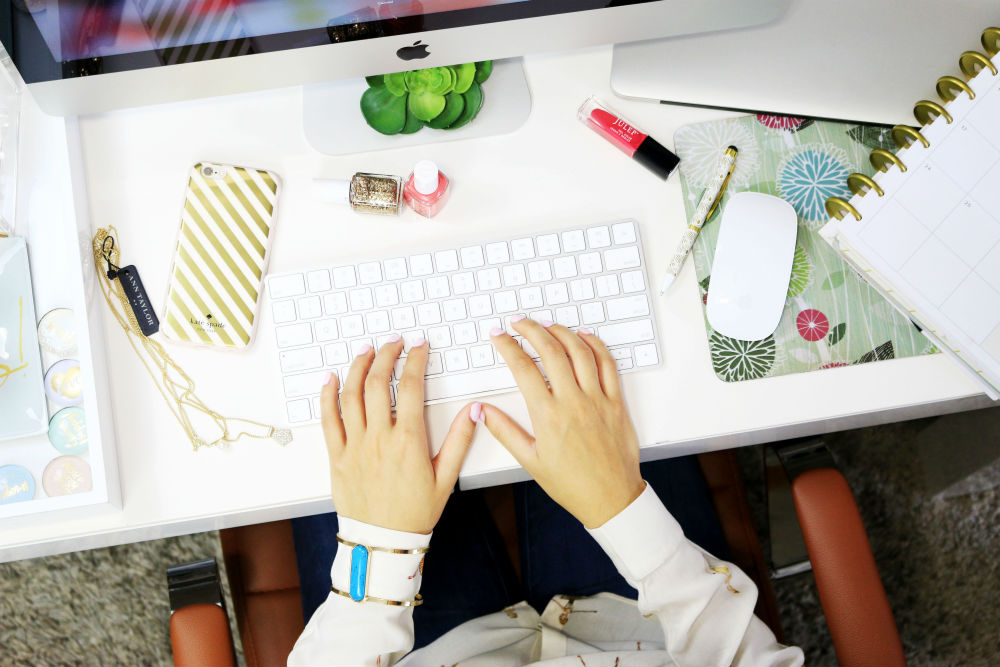 UPDATE: April 24, 2020
Since online shopping is booming, I discover more online beauty shops in the Philippines. So I decided to update this post whenever I find a new one. But of course, I will only add those that sell cosmetic products that are hard to find locally, trusted sellers that provide authentic products and have their own website.
KBeauty Cafe – Use the code itsmariaalyssa to get Php100 off for first-time buyers with minimum orders worth Php1000. I discovered this shop through a Preview Magazine's beauty editor, so you know they could be really trusted. They also have a decent list of brands like Benton, By Wishtrend, CosRx, Heimish, Klairs, Missha, Neogen, Son & Park, Innisfree, Peripera, Mediheal, Pyunkang Yul, and more! But what I like about them is they have reasonable prices, they keep their operating costs down so that they can provide you with the best value.
Skincare Curator – I discovered this local online beauty shop through a Facebook group and I was impressed by the products they sell from brands which are hard to find locally like The Ordinary, Neogen, Klairs, Benton, Son & Park, Hada Labo, Pyungkang Yul, Heimish, CosRx, even the Japanese brand Hada Labo, and more! This is actually my go-to site now because my orders arrive after 24 hours! You can also find them in Shopee.
ON THE GLOW – If you follow me on Instagram, you probably heard of this new shop already. They just launched last August 2, 2019, and they are the official distributor of Commleaf and A-True in the Philippines. Two of the hardest to find brands right now but oh-so-effective!
LAZADA – I haven't trusted them for a long time since Etude House reposted there were knock-off products of theirs being sold in here. But now I do because there are now trusted sellers in this shop. Like Kbeauty Cafe (the one I mentioned above), Althea Korea, RR Korean Shop (which is popular in Shopee but they have a Lazada page too), MAC Cosmetics and more!
Pibu – Another shop that was recommended to me by some Redditors from BeautyTalkPh. They sell a bunch of K-beauty products and categorized them with skin concerns. They have brands like Benton, CosRx, C20, Neogen, The Saem, Pyunkang Yul, Skinfood, Son & Park, J.One, Whamissa, and many more, even the non-Kbeauty and in-demand Aztec Secret Indian Healing Clay.
Zalora – This is one isn't exactly an online beauty shop, but it is one of the biggest online shops in the Philippines where you could buy clothes, shoes, accessories and some beauty products from foreign and local brands like NYX, Maybelline, Wet N' Wild and Happy Skin. And you can use this Zalora Philippines discount code "ZBAP0rX" to get 10% off on your first purchase.
Calyxta – Another online shop that I hear A LOT, like every month whenever someone recommends a new product. They sell many brands, from Korean to Western, all that are those hard to find locally like Glossier, ColourPop, Lime Crime, 3CE, April Skin, Avene, Jeffree Star, Milk Makeup, and more.
Today's Skin – I learned about this store from some local influencer I follow and trust. I haven't purchased anything yet in this store but I will soon because they may not have that many brands in their line up but those are hard to find products in the Philippines such as Glossier, The Ordinary, Sunday Riley, Niod, Moon Juice, Pixi, Embryolisse, and more! For payments, they accept credit cards, PayPal, and bank deposits. They also offer free shipping.
Beauty Bar – You're probably familiar with this shop because they have some brick and mortar around Metro Manila malls, but those who can't go to their stores can still shop from them online. They have brands from foreign to local like Happy Skin. I honestly haven't shopped from this site yet so I don't know the payment methods but for sure they accept credit cards.
Suesh – This shop actually sells makeup tools, such as brushes, vanity cases, mirrors, and even chairs and everything a professional makeup artist needs. I haven't tried buying from them online, but I highly recommend them because their brushes are of high quality. I bought mine in a store in Alabang Town Center.
SeoulUnni – I just discovered this last October, and I think they're new. They only have 3 brands in their store so far: Touch in Sol which I'm not yet familiar with, but I do know CosRx and So Natural.
Do you know more online beauty shops in Philippines that sell authentic beauty and makeup products? Share it below!